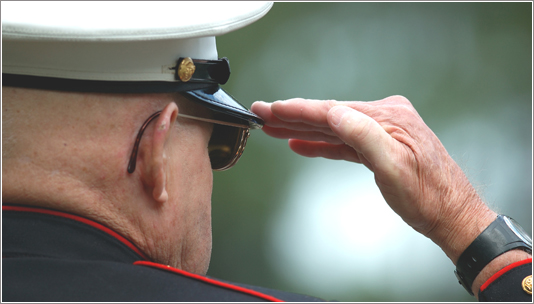 Overview of the Veterans Health Care System
June 12, 2018 | by the National Care Planning Council
The VA healthcare system seems to be in the news quite a bit lately with service problems at local hospitals being sensationalized by various media and by complaints of individual veterans online. It is not that the system is staffed with poor quality staff people. On the contrary, VA healthcare consistently receives positive ratings from the veterans who use the system. Let' s examine the issue.
The Veterans Health Administration is a very large and diverse operation with locations in every state – over 1,700 sites of care serving a little over 9,000,000 veterans per year. The medical centers are up-to-date and offer all of the services of the private sector healthcare system. In addition, most medical centers are teaching hospitals, and as a result, the staff is augmented by professors from a local medical school. Even though medical students, interns and residents offer much of the healthcare services, they are backed up by primary care physicians who are experienced in the leading edge of their specialties by being part of a local university medical school.
The biggest problem recently with the VA system is that it is entrusted with serving so many patients for free. Even though VA healthcare receives a great deal of funding from the federal government, this funding does not keep up with the increasing number of patients being served. This overcrowding has led to some problems of service in some areas, but Congress and VA are on top of trying to correct the deficiencies and improve.
Another important aspect of VA healthcare is that it is primarily serving a geriatric community. Most of the veterans in the system are seniors, and their healthcare needs are much greater than the cross-sectional needs of Americans being served in private sector healthcare. Because of its focus on geriatric care, VA offers a large range of long-term care services to qualifying veterans. In addition, the needs of senior veterans are served through hearing and eyesight clinics associated with each regional hospital. Most veterans are eligible for free hearing aids and batteries, as well as free vision services and eyeglasses. Dental services are available to certain veterans as well.
Eligibility for VA Health Care
Older veterans who served prior to 1980 generally had to have completed at least 90 days of active duty service and meet any of the entitlement criteria below
Most Veterans who enlisted after September 7, 1980, or entered active duty after October 16, 1981, must have served 24 continuous months or the full period for which they were called to active duty in order to be eligible for VA health care, but they must also meet any of the entitlement criteria below in order to get in.
Current and former members of the Reserves or National Guard who were called to active duty by a federal order and completed the full period for which they were called or ordered to active duty are eligible for VA health benefits but they must also meet any of the entitlement criteria below in order to get in
Entitlement to VA Healthcare
Entitlement for VA health care for those who meet the qualifying period and duty of service or have an alternative qualifying reason to get into the system are any one of the following
Are a Former Prisoner of War (POW)
In receipt of the Purple Heart Medal
In receipt of the Medal of Honor
Have a compensable VA awarded service-connected disability of 10% or more
In receipt of a VA Pension benefit
Were discharged from the military because of a disability (not preexisting), early out, or hardship
Served in a recent Theater of Operations – OEF/OIF/OND Veterans – and will receive benefits for 5 years post discharge. (Had to have been physically there)
Served in the Republic of Vietnam from January 9, 1962 to May 7, 1975 and U.S. Navy and Coast Guard ships in adjacent waters in Vietnam
Served in the Persian Gulf from August 2, 1990 to November 11, 1998. (Had to have been physically there)
Were stationed or resided at Camp Lejeune for 30 days or more between August 1, 1953 and December 31, 1987
Are found by VA to be Catastrophically Disabled
Previous years' household income is below VA's National Income or Geographical-Adjusted Thresholds and total assets, not including a home or personal property, are below $80,000.
It is difficult to find a complete list of qualification criteria anywhere. We did a lot of research into compiling this information that you see above. We recently attended a Veterans Commission planning meeting for our state where all of the movers and shakers associated with veterans issues were in attendance, as well as numerous legislators. In particular, the head of the State Veterans Department was there, along with the state directors of the American Legion, VFW and the DAV. One of the legislators posed a question to the commission members in attendance asking how a veteran could qualify for VA health care. No one in the room had an adequate answer, and the directors of the Veterans Service Organizations actually gave erroneous information. You actually have to refer to a list, or you would not be able to remember all of the ways to get into the system.