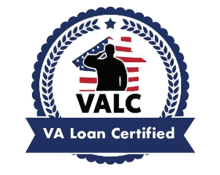 If you are military or a veteran you have served your country well and you have earned the right to take advantage of this program!!!
VA loans come with many advantages that make them a great option for eligible beneficiaries. While the best loan type to use can always vary based on individual circumstances, by helping you understand the advantages of VA loans, I can help military and veteran clients make the most well informed decision possible.
Nine Benefits of VA loans:
0% down payment
Restricted closing costs
No private mortgage insurance
Lower credit score requirements than other types of loans
Comparable and negotiable interest rates
Flexible underwriting standards
VA loan can be used multiple times
No pre-payment penalties
VA loans are assumable
The VA loan is a powerful benefit that can be utilized in more scenarios than people realize.
A VA loan can be used for the following purposes:
Comparing VA Loans to Other Loan Types
If a veteran or service member is trying to decide between using a VA loan or another type of loan, it could be helpful to walk him through a table like the shown here in order to determine which loan makes the most sense in his or her situation.

In this example, different loan types are considered for purchasing a $250,000 home.
Conventional

USDA

FHA

VA

VA (service disabled veteran)

Loan Size

Purchase Price

$250,000

$250,000

$250,000

$250,000

$250,000

Interest Rate

5%

5%

5%

5%

5%

Down Payment (%)

5.00%

0.00%

3.50%

0.00%

0.00%

Down Payment ($)

$12,500

$0

$8,750

$0

$0

Funding Fee (%)

0.00%

1.00%

1.75%

2.15%

0.00%

Funding Fee ($)

$0

$2,500

$4,375

$5,375

$0

Total Loan Size

$237,500

$252,500

$245,625

$255,375

$250,000

Monthly Payments
The VA Funding Fee
The VA Funding Fee is required by law in order to sustain the home loan guaranty program. Currently, the Funding Fee amount for first time buyers, with no money down, begins at 2.15% of the loan amount, and decreases based on down payment amount. The fee increases up to a maximum of 3.3% of the loan amount depending on type or service and for additional uses of eligibility.
Even with a down payment, the VA requires this fee. The only time it is waived is for a veteran receiving disability payments as a result of service related injuries.
If you are interested please give me a call, I look forward to speaking with you.